Regular price
Sale price
$9.00
Unit price
per
Sale
Sold Out
Doublemint is refreshing and minty goodness, an all-natural soap that will awaken your senses and transform your shower routine into a revitalizing experience. Let the invigorating blend of peppermint and spearmint surround you, leaving you feeling refreshed, rejuvenated, and ready to embrace the day ahead.
In addition to its captivating scent, Doublemint is made from all-natural ingredients, carefully selected to provide a luxurious and nourishing bathing experience. The soap produces a creamy lather that cleanses the skin gently, while natural moisturizers help to keep your skin hydrated and supple.
Saponified Oils & Butters (Olive Oil, Coconut Oil*, Cocoa Butter, Castor Oil, High Oleic Sunflower Oil), Peppermint + Spearmint Essential Oils, French Green Clay, Indigo Powder, Charcoal, Green Oxide, Sodium Lactate. Vegan.
*Organic Ingredients 
View full details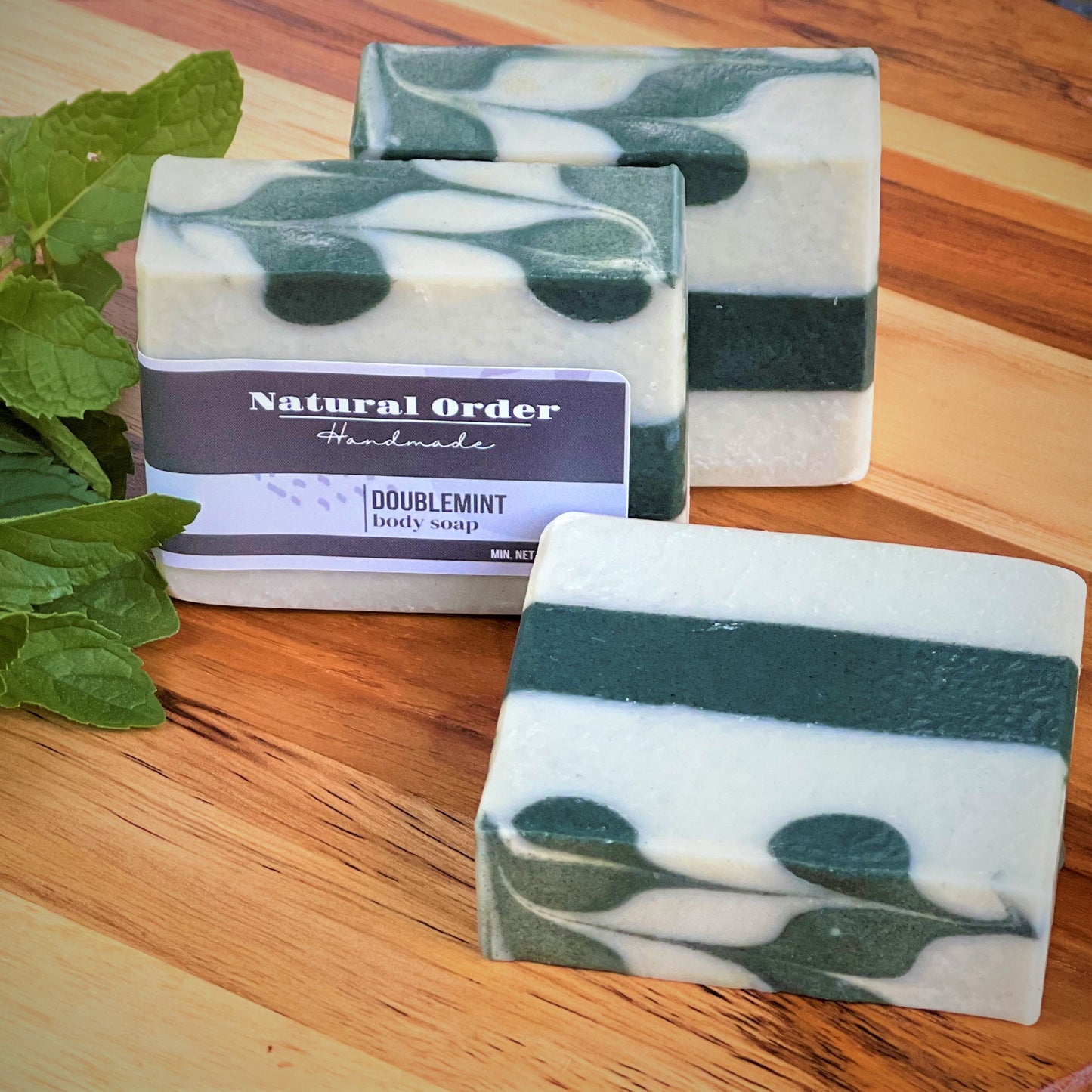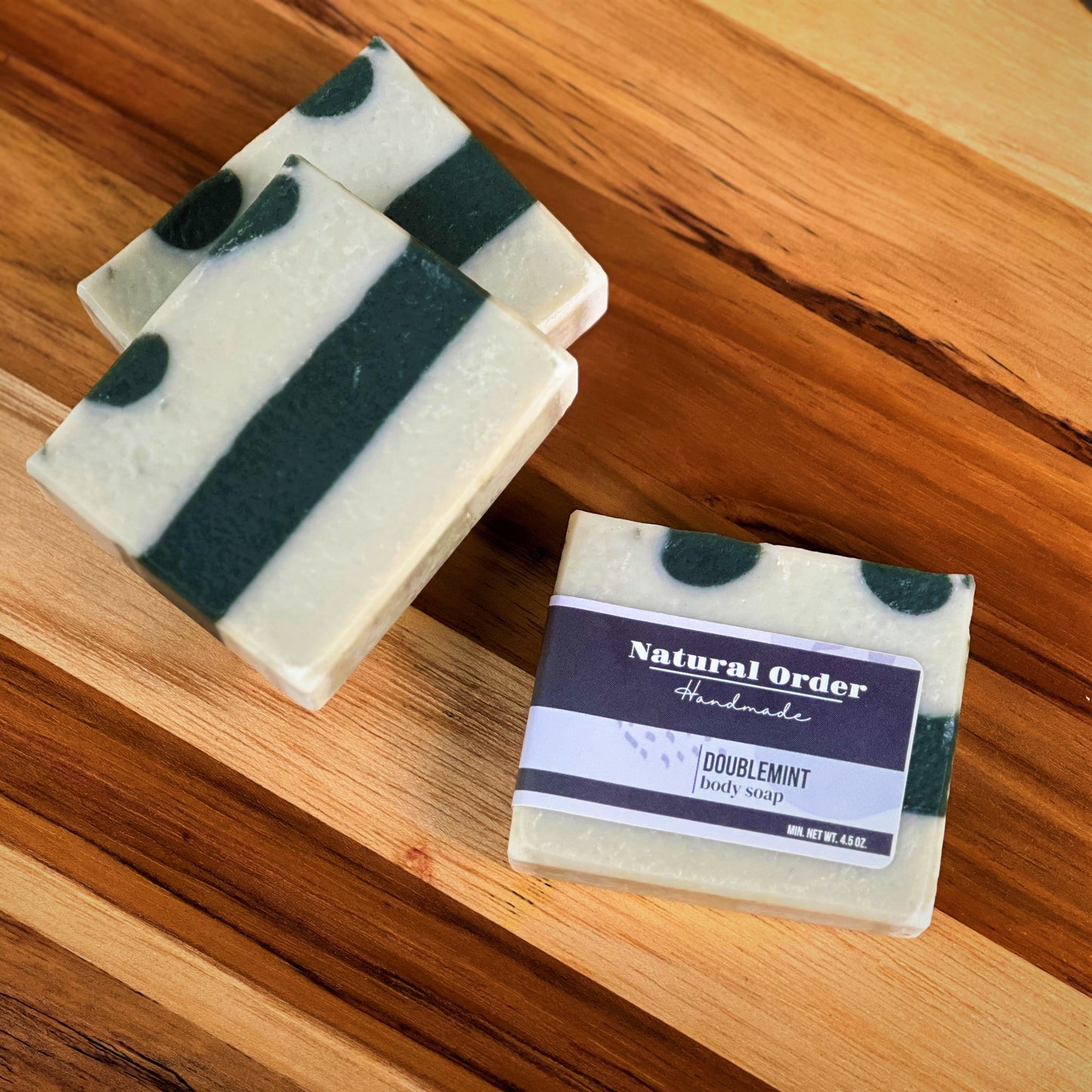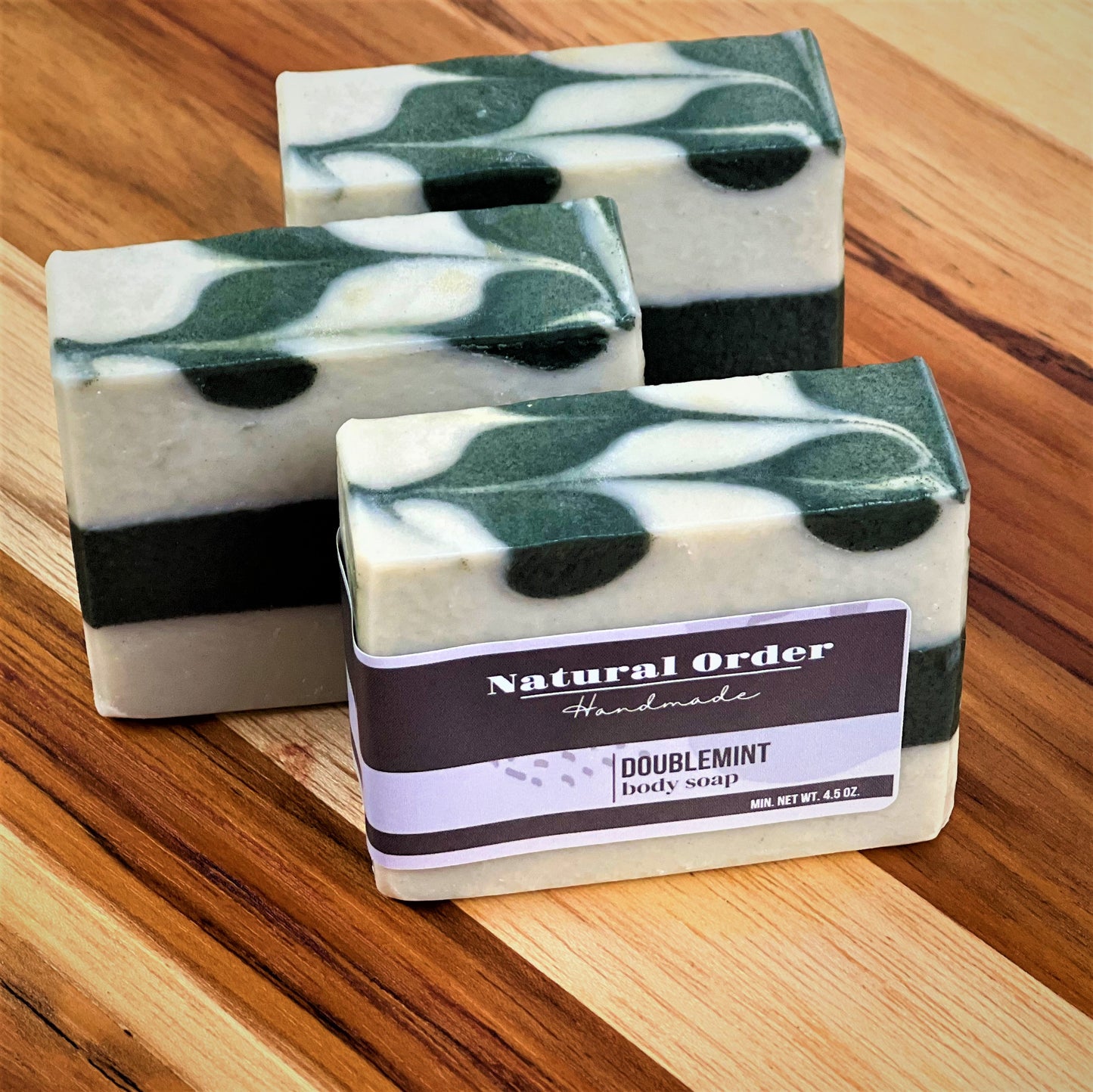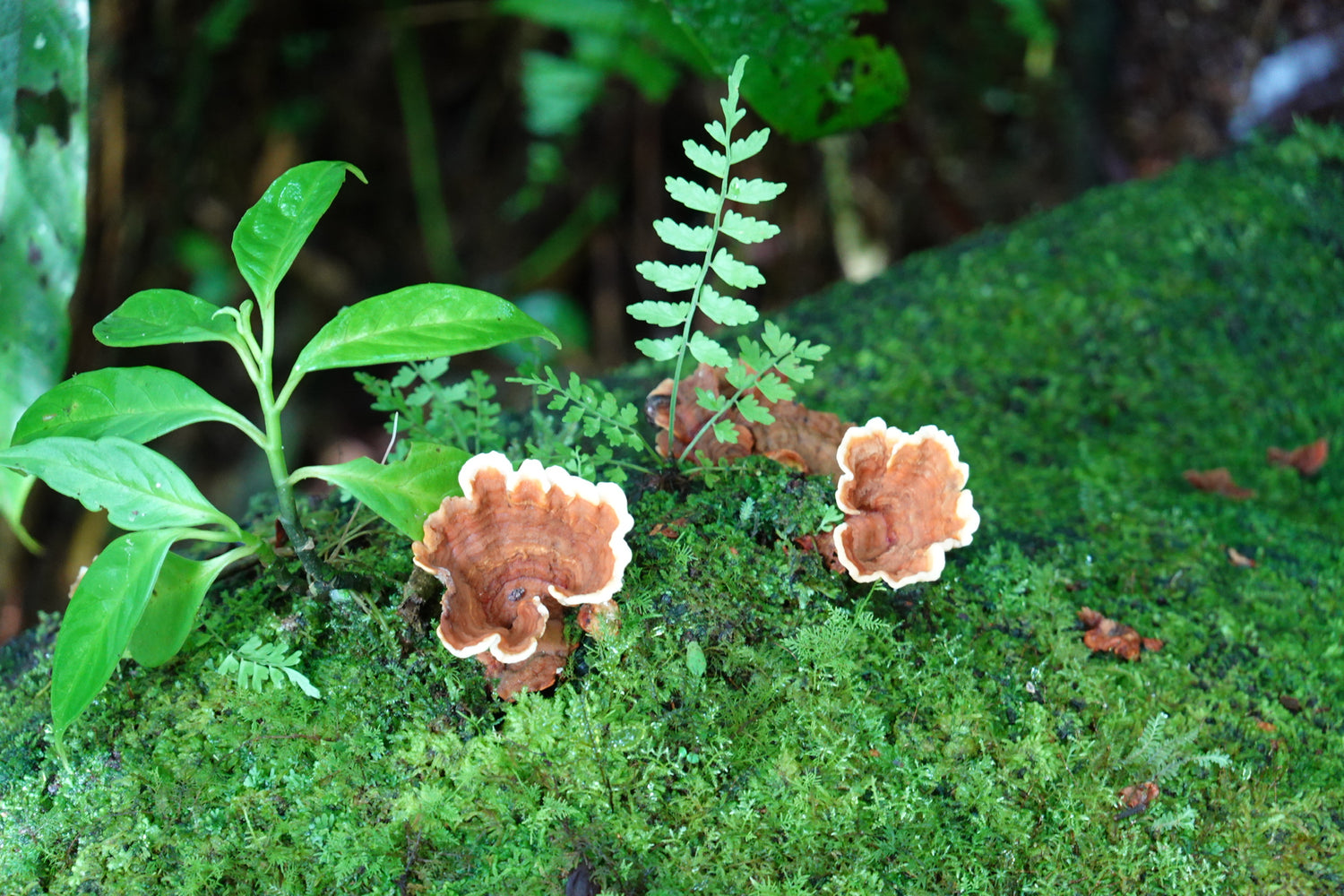 "As consumers, we have so much power to change the world by just being careful with what we buy."